Our media collection contains a number of DVDs whose region code is 2, because I had bought them when I was still living in Germany. The region code of our DVD player is 1, though, and unfortunately, it is one of the few models for which you can't find an unlock code online. (Here's an older blog post, dating back almost ten years, on how simple it usually is to change a DVD player's region code.)
For reading legacy CD-ROMs, we use an external USB optical drive with our Macs, so I decided to try the following route: set the external drive's region code to 2, play movies with the DVD Player application on the Mac, and stream audio and video to our TV via an AppleTV using AirPlay .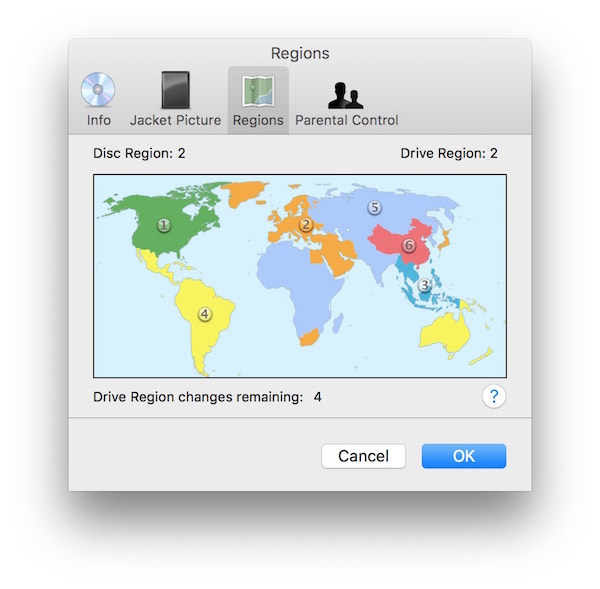 Things looked promising — until I activated AirPlay on the Mac: While the computer's desktop was mirrored on the TV, and the movie's audio played through the TVs speakers, a gray rectangle had replaced the video viewport in DVD Player.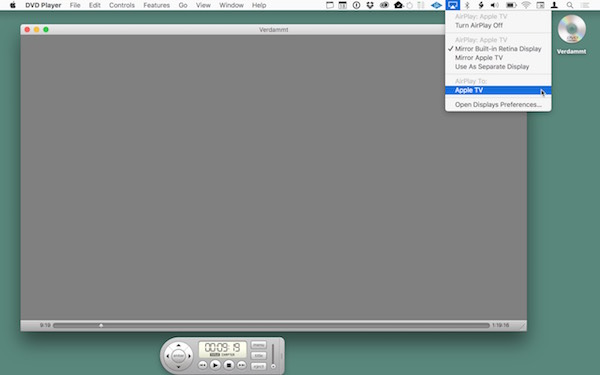 To sort out the problem, I connected the Mac directly to the TV via an HDMI cable. Interestingly, that changed the display resolution, but the movie did appear on both the internal and external screens.
Third-party software to the rescue
Next, I opened the DVD in VLC Player and tried using AirPlay again. Now, finally, everything worked as intended: The video and audio played on the Mac's screen, and both were properly streaming to the TV using the default resolution.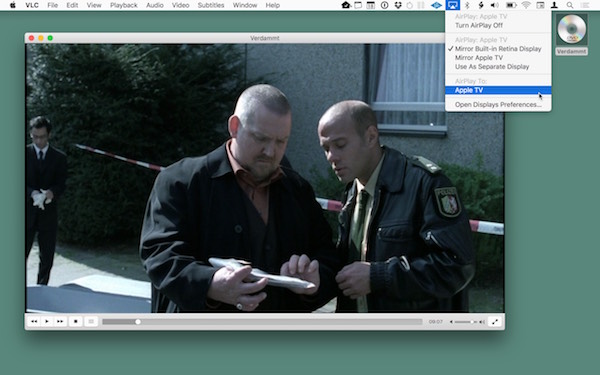 Considering that the video was grayed out in DVD Player as well as in my screenshots, unless I was using VLC Player, leads me to believe that Apple intentionally blocks playing DVD movies via AirPlay for "copy protection" reasons. Being able to stream HD videos via AirPlay from iTunes without any hiccups is further indication that this is not a technical issue, but a conscious design decision.
Failing silently is among the Mortal Sins of UX Design
Enough has been written about how "Digital Rights Management" punishes honest, paying media customers.
The annoying aspect about this particular experience, however, is the utter lack of meaningful feedback: How about popping up a dialog box that states that, "For copyright reasons, you cannot stream a DVD via AirPlay"? In fact, that message could appear right inside the DVD Player video window where the user is looking for the now-missing video signal.
Instead, all you get is a gray window where the movie used to appear.
Failing silently like this will lead users to wonder whether there is a technical problem, and likely make them trouble-shoot their setup, and search online for more details on the issue. Apple could easily avoid this waste of time and effort by showing a simple notification — even if that might come across as somewhat embarrassing for a company that takes an outspoken (and highly commendable) public stance against "copy protection" mechanisms.